MealSquares are a nutritionally complete meal made from whole foods. As much protein as a serving of chicken, less sugar than a banana.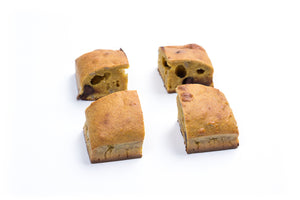 Nutrition Made Easy
MealSquares let you eat a balanced variety of healthy foods without having to study nutrition, carefully plan meals, or go grocery shopping.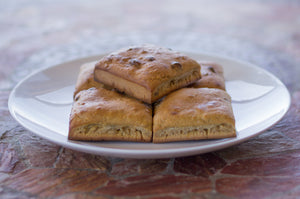 Designed for Your Lifestyle
We interviewed dozens of people with the busiest lifestyles, so that we could create a meal with you in mind.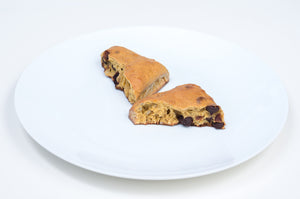 Backed by Science & Research
For 4 years we have optimized our recipe with over 100 iterations, alongside dieticians, nutritionists, and doctors, to bring you the most nutritious and effective meal.
Through research and expert guidance, we have created MealSquares with the most optimal features of the Paleo and the Mediterranean diet.
Our Nutrition Philosophy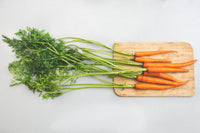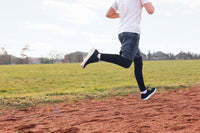 Five MealSquares meet all your daily vitamin and mineral requirements. Carefully tuned to your nutritional needs. Registered Dietitian Approved.
Learn More
What people are saying
I love MealSquares as a quick breakfast. This way I never have to worry about mid-day hangry while on the road! Delicious, filling and crazy convenient.
The team also gets serious bonus points for some of the best customer care I've had in a long time.

Kaye
I examine labels of protein and meal replacement bars regularly for my clients. I haven't found a single bar that competes nutritionally with MealSquares! Whole food products ALWAYS trump processed foods.

Kelly, Registered Dietitian and MealSquares advisor
The nutritional design of MealSquares is far superior to many of the meal replacement options we have available in hospitals (e.g. Boost, Ensure). I strongly encourage patients to choose whole food options when they can and MealSquares provide just that.

Jeanne, RN, Certified Clinical Nutritionist and MealSquares advisor
AS SEEN IN